Packaging for Monkey Bar's ice cream bars.


India's first gastropub that promises anything, but the usual. The following work was designed by me 
during my tenure at The Republic. Images © Republic.
MOCKTOBERFEST AT MONKEYBAR, BANGALORE
Mocktober fest is a beer festival at Monkey bar that happens from May to June unlike the original beer fest that happens in October, hence the name Mocktober.
​​​​​​​99 OK Please


This campaign was launched to introduce Monkey Bars offer- all Indian drinks at 99 Rupees from Monday- Friday from 3pm - 7pm. Keeping that in mind this campaign was designed using Indian elements, the highway, Dhabas and Daaru. The campaign included, social media posts, posters, teasers and coasters.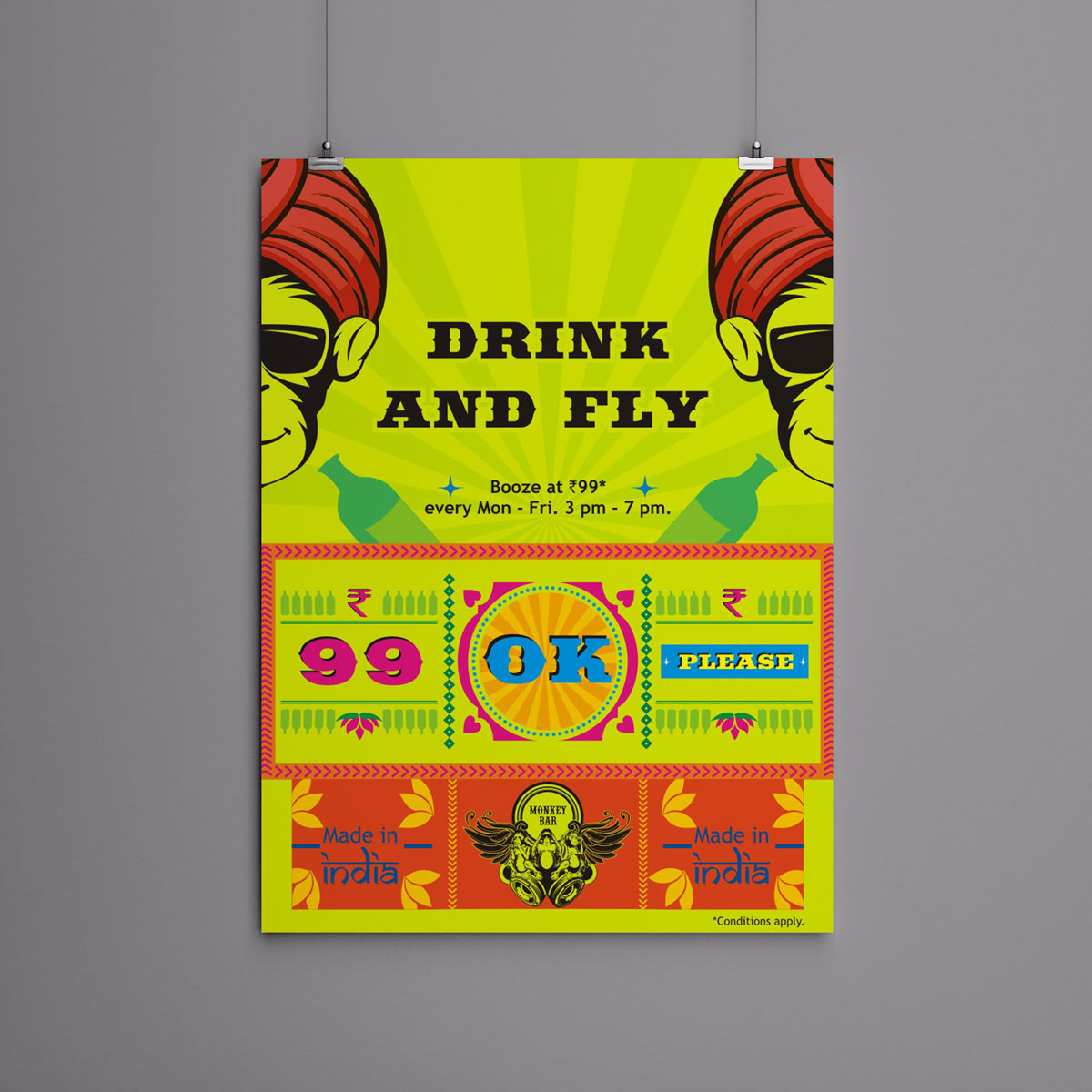 Facebook page during the campaign.
Monkey Bar's Anglo Indian Food festival


This campaign was launched to celebrate Anglo Indian culture and food.​​​ The design language extended into Social media, Emailers, Coasters, a Menu and Posters. I used typography and simple design elements that helped bring about the anglo Indian feel.
Coasters for the Anglo Indian food festival
Advertisement- Monkey Bar is hiring!


The intention behind this ad was to do a funny take on the classifieds with a Monkey Bar tone.