Star Papaya is a children's brand based in Singapore that creates story based activities for Children and sometimes Parents too.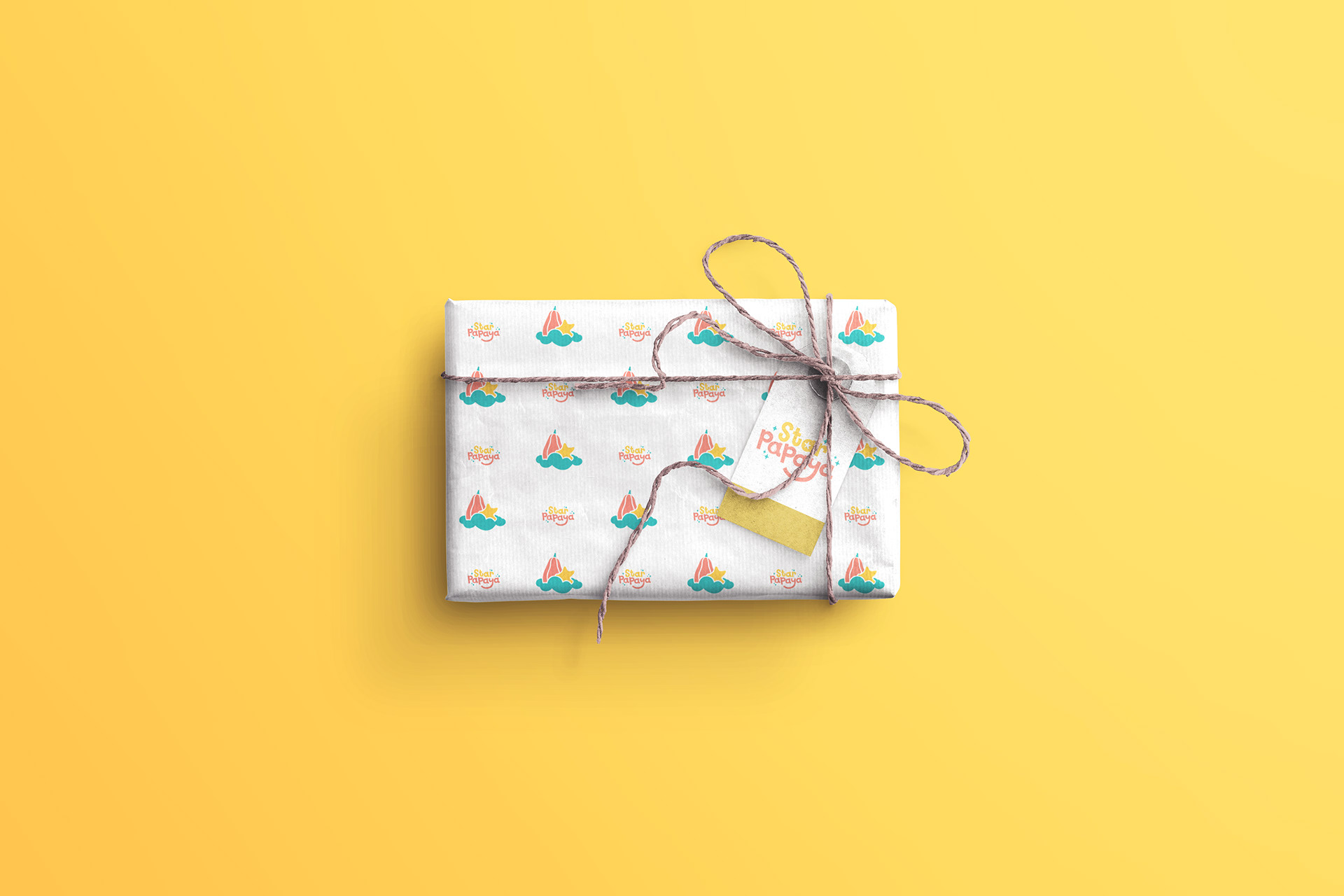 PACKAGING

The packaging for this product needed to be concept based considering the product was such a detailed one with so much purpose. It was important to communicate a child friendly energy through some serious story telling. What better way than to implement a story box through a book. So I created a book looking box for immediate familiarity to attract children who are into reading, story telling and playful learning.
Day and Night Concept Packaging

The other option proposed to the client was the day and night package design. One side of the box showed day and the other was night. The idea being that whichever side you flipped it in whichever order it would be Star Papaya night after day and day after night. While this option would have been really fun to have too, the client chose the book cover design box, considering the context of it being a story based activity box.